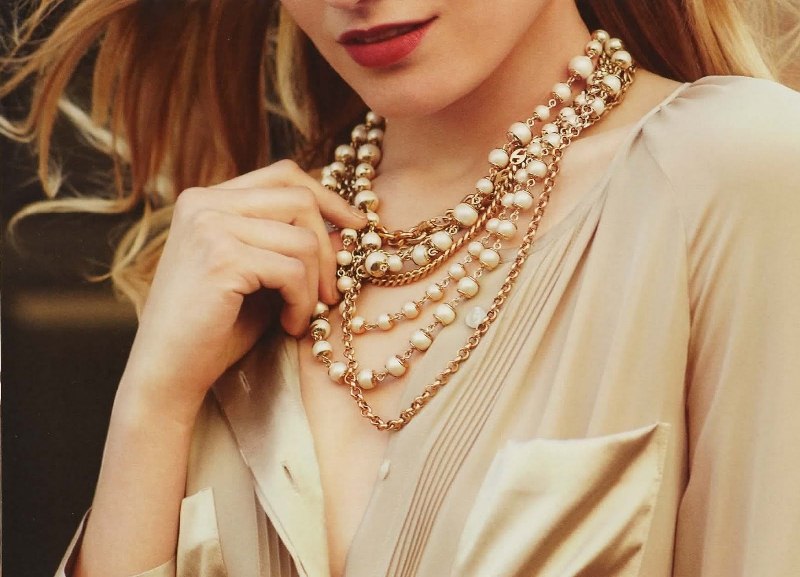 This week we, at Pearls Only, are celebrating the beauty of pearls. I know, we celebrate pearls everyday but this week we will be celebrating with a fashion stylist that knows the importance of wearing pearls and why they are associated with class, elegance, professionalism and great stature.
Tish Thomas, a fashion stylist that has worked with major campaigns that include, Saks Fifth Avenue, Express and Nordstrom's. Today, she shares a few fashion tips on how to wear pearls:
"Women can wear pearls with a fitted graphic tee, blazer, rolled up boyfriend jeans, sassy pumps, wild with a bold clutch and a few string of pearls," says Tish. "For an added touch to the pearls, add a small lace or netted bow to the corner of the pearls to give them a touch of oomph!"
Check out the look below:
Tish also suggested this look:
"Wear a nice pencil skirt belted at the waist; a crisp white, button down blouse with a popped collar; pearls on the neck and ear; a sharp and bold colored beret, a chic midsize bag, and high sexy heels!"
We love these looks and we especially love the pearl choices.
What do you think of these looks? Which one would you wear?
Up next, Ms. Thomas will share with us where pearls can be most effective. While some of us love to wear it on our necks, you will be surprised where Ms. Thomas thinks they are most seductive.
Until then…
Love and Pearls,
Ms. Elitou
Learn more about Tish Thomas at: www.tishthomas.com
(Visited 179 times, 1 visits today)