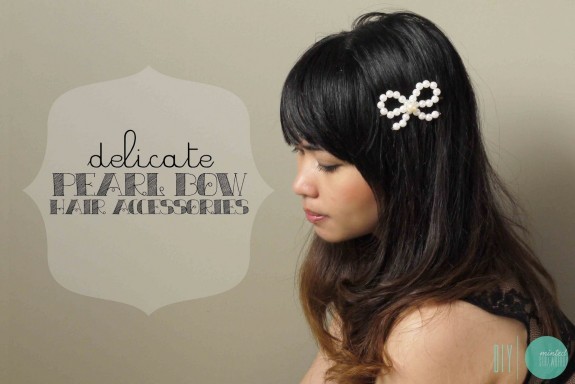 We love sharing with you amazing pearl DIYs, and today we have for you a really cute one to add to your hair accessory collection. We discovered this cool DIY from Aki, blogger of mintedstrawberry.blogspot.com, where she shows us how to make a really delicate pearl hair bow!
Aki gives you a simple way to create pearl bow adornments for your hair whether it be worn as a barrette/clip, or glued to a headband to create a pretty, elegant accessory.
The hair accessories can be made easily with very few steps. Here is a small list of supplies featured below:
Pearls or faux pearls – about 25-30 pieces
Wire – 10-12 inches of pliable wire
Jewelry pliers
Hair pin or Barrette base or Headband base
Hot Glue gun
What do you think? Would you wear?
Photo Credit: mintedstrawberry.blogspot.com
(Visited 229 times, 1 visits today)