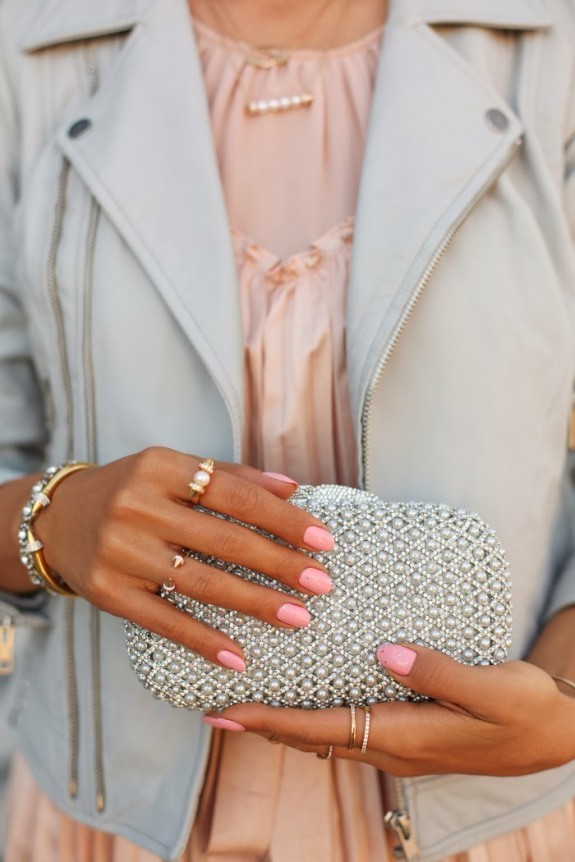 Annabelle, blogger of Viva Luxury, showed off her fashionable accessory style in her lookbook post, "PEARLS & SPIKES". The post was all about her combination of pearls, gold, crystals, and spikes which made a unique and trendy blend.
We especially loved the pearl with crystal clutch and the pearl and spike ring and necklace.
"I think these pieces are still very elegant, this particular pairing is definitely more rebellious, modern and versatile." said Annabelle.
We couldn't agree more.
Gold Philosophy Pearl Spike necklace, Pearls & Spikes ring & Chance Diamond ring | Tasha Crystal Swirl clutch 
We adore her style and we are sure you will love her sophisticated look as well. What do you think of this look?
Visit Blair at her website: vivaluxury.blogspot.com
Photo Credit: vivaluxury.blogspot.com
(Visited 164 times, 1 visits today)