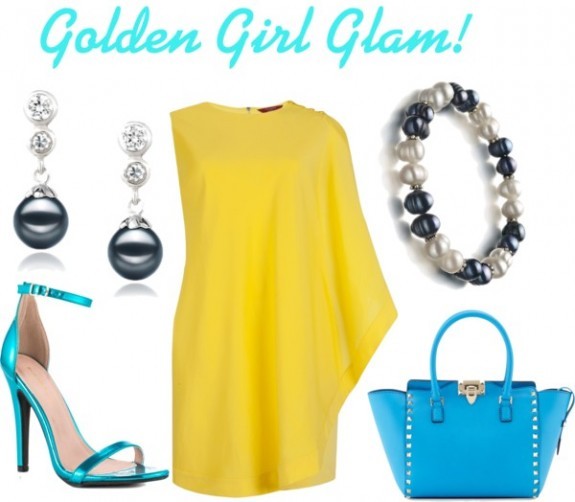 Have a lunch date? Meeting the girls for brunch? Maybe you're attending a garden party. Here is an outfit that will not only capture the attention of your guests but also pick up the spirits of everyone around you. No one can have a bad day in an outfit like this.
This bright yellow on shoulder dress is simple and chic. Yellow tends to be a color that goes with almost anything and it looks great with the metallic blue shoes and bright turquoise blue handbag. To add a little contrast between the blue and yellow, add a pair of black and white cultured pearls. This gives the look hi-fashion and plenty of pizazz for the day or early evening.
So make step out and shine like the beautiful sun child that you are!
(Visited 100 times, 1 visits today)