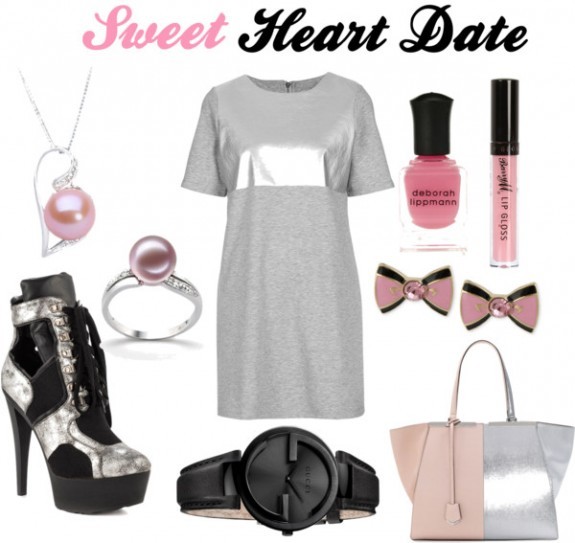 So you've been talking to a guy for a while now and he has finally worked up the nerve to ask you on a date, but not just any date… a Valentine's Day date! Where do you go? That's easy… dinner and a good movie. Have fun and be spontaneous and suggest bowling!
Now the question is what do you wear?
A t-shirt dress is a great idea to wear on a first date. This gray shirt dress with silver faux leather accent is an awesome wear because it gives the appearance of glam but not desperate for attention. The black and silver heels are edgy yet subtle and give just enough height.
Adding the color pink is very soft and girlie which allows your date to appreciate your beauty and femininity. So opt for a bag that has pink and don't forget that you can also wear natural pink pearls that are delicate and fabulous.
Sweep up the hair in a slightly loose top bun; add a little pink nail polish and gloss.
Take this fashion advice and this will definitely not be your last date!
(Visited 91 times, 1 visits today)