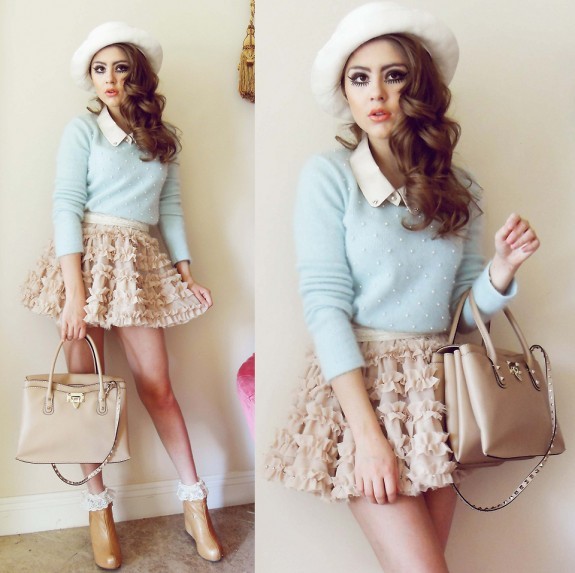 This Fashionista was chosen as our "Fashionista of the Day in Pearls" because she shows that there is nothing wrong with mixing up style and having fun with pearls and ruffles.
Bebe Zeva, blogger of her own fashion blog, Fated to be Hated, shows off her style in a cute combination of a layered baby blue pearl sweater, beige ruffled mini skirt with matching socks, oversized bowler hat, beige handbag, and tan wedge ankle boots.   We really love the way the drastic look comes together and those supersized eyelashes…priceless. We love her confidence!
What do you think of this look?
Visit BeBe at her website: www.ftbh.blogspot.com
Photo Credit: ftbh.blogspot.com
(Visited 150 times, 1 visits today)